Cost-Conscious Home Upgrades for Fall
08/28/2023 ● By Family Features
Sponsored Content
If you're looking for ways to improve your home but don't have the budget for a full-scale renovation, look at upgrades that add instant value with a smaller investment.
Projects that enhance existing features or add new functions to the home are smart ways to spruce up the aesthetics and improve livability without breaking the bank. In between extreme weather seasons is the perfect time to tackle home improvement projects, so this fall consider some small-scale projects that can make a big impact on your home.
Revitalize worn woodwork. Nothing ages a home's appearance faster than tired, weathered woodwork on the front porch or back deck. These structures are typically major focal points of a home's exterior, so sprucing them up can go a long way toward transforming the overall aesthetic. A fresh coat of stain or paint is a minimal investment to bring fresh life back into your entryway or backyard living space.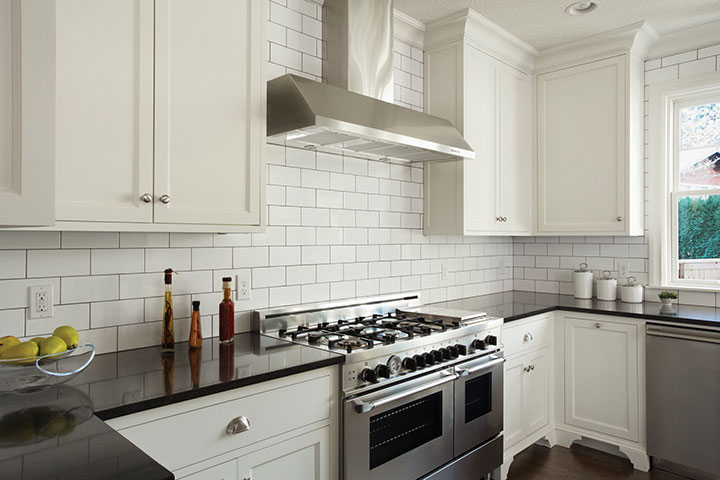 Pull out a new kitchen look. If changing out the cabinets isn't an option, you can still create a new look with a minimal investment. Wipe down cabinets thoroughly and apply a coat of paint to make them look their very best, then look for subtle changes that bring a wow factor, such as new hardware. Simply changing out dated pulls for a more contemporary look in a new color can bring a new mood to the room. Clear away clutter and add some fresh accessories for a whole new look.
Punch up the power. Adding function can be as valuable as aesthetics when it comes to enjoying your home to the fullest. When bad weather or other factors interrupt your power supply, a standby generator lets you run appliances such as air conditioners, heaters, refrigerators, clothes washers/dryers, lights and electronics, minimizing the inconvenience of a power outage. For extended outages, a generator can even save money, preventing unexpected costs from spoiled food or hotel stays. Hooked up to a home's existing propane or natural gas line, a standby generator system, oftentimes called a home generator, switches on by itself when power fails.
Look at new lighting. The lighting in a room has a significant impact on its overall feel: a bright, airy room exudes energy while a dimmer, soft illumination evokes a cozy impression. Changing up the lighting can completely transform a space. Use window treatments such as drapes and blinds to control natural light and lend a stylish addition to the room. Floor and table lamps are ideal for more subtle task lighting, while overhead fixtures can make a stronger statement.
Explore a new floor. Over time, the rich pile of new carpeting loses its inviting spring, and once-sharp grout lines fade and crumble. If a thorough cleaning still leaves your flooring looking drab, it may be time to explore alternatives. Replacing heavily worn carpet in high traffic areas with a more durable option such as wood or tile may not only improve the look, but also prove a smart investment as it wears better in the future. If you still enjoy the look of your tile, consider removing and replacing the grout, then sealing it to protect the finish. Don't feel beholden to the original color; a new shade can introduce a whole new color dimension to the room.
Making updates to your home is a natural part of ownership and a good way to protect and grow your investment. Fortunately, making a big difference doesn't always have to come with a big price tag attached.
Photos courtesy of Getty Images (kitchen and living room)